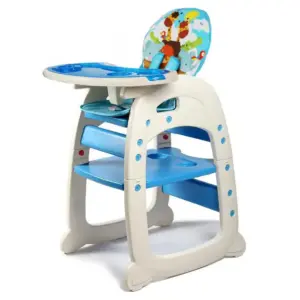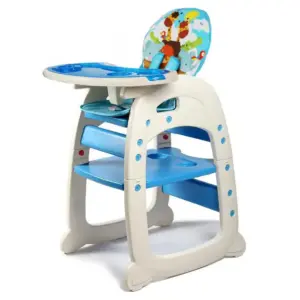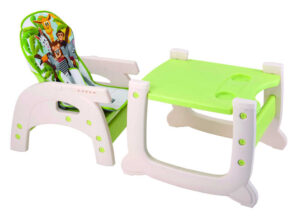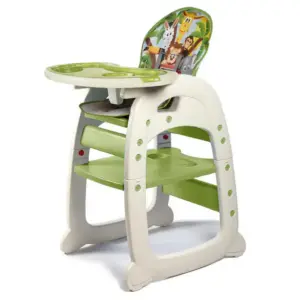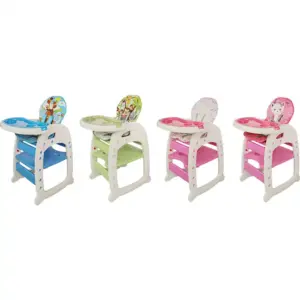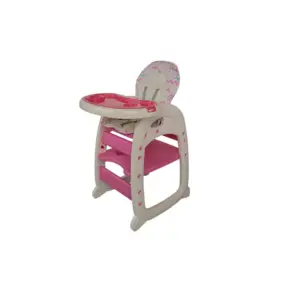 3 in 1 High Feeding Chair
Introducing our innovative 3 in 1 High Feeding Chair, exclusively available at Zawadi Baby Shop!
The versatile chair can be used as a high chair, booster seat, and toddler chair, accommodating your baby's growing needs
Made from high-quality, durable, and easy-to-clean materials for longevity and hygiene
5-point safety harness and sturdy base ensure your baby's safety and stability during feeding time
Adjustable height and recline options for finding the perfect feeding position for your baby
Removable and washable tray for easy maintenance and hygiene
Comes with a detachable backrest and seat cushion for comfortable and customized seating for your baby
3 in 1 High Feeding Chair
Introducing our innovative 3 in 1 High Feeding Chair, exclusively available at Zawadi Baby Shop!
The versatile chair can be used as a high chair, booster seat, and toddler chair, accommodating your baby's growing needs
Made from high-quality, durable, and easy-to-clean materials for longevity and hygiene
5-point safety harness and sturdy base ensure your baby's safety and stability during feeding time
Adjustable height and recline options for finding the perfect feeding position for your baby
Removable and washable tray for easy maintenance and hygiene
Comes with a detachable backrest and seat cushion for comfortable and customized seating for your baby
Introducing our innovative 3 in 1 High Feeding Chair, exclusively available at Zawadi Baby Shop! This versatile and functional chair is designed to grow with your baby, providing essential support and comfort during every feeding stage.
Here are some additional features and considerations when choosing a 3 in 1 High Feeding Chair for your baby's feeding needs:
Material: 3 in 1 High Feeding Chairs can be made from various materials, such as plastic, metal, or wood. Consider the durability, stability, and ease of cleaning of the material.
Size and weight capacity: Consider the size and weight capacity of the chair and whether it can support your baby's weight and size as they grow.
Safety features: Look for a chair with safety features such as a 5-point harness, sturdy base, and locking wheels to ensure your baby's safety during feeding time.
Adjustability: Consider the adjustability of the chair, such as the height and recline options, to find the perfect feeding position for your baby's needs.
Tray: Look for a chair with a removable and washable tray for easy maintenance and hygiene.
Comfort features: Consider the comfort features of the chair, such as a detachable backrest and seat cushion, to provide your baby with a comfortable and customized seating experience.
Portability: Look for a chair that is lightweight and portable, making it easy to move around the house or take on the go.
Compatibility with other furniture: Consider if the chair is compatible with other furniture, such as tables or countertops, for added convenience during feeding time.
Personal style: Choose a chair that matches your style and complements your home decor, such as one with various colour options or stylish designs.
Price and budget: 3 in 1 High Feeding Chairs are available at various price points, so consider your budget and the features that are most important to you when selecting the right option for your baby's feeding needs.
At Zawadi Baby Shop, we are committed to providing top-quality, functional, and stylish products for parents and babies. Our 3 in 1 High Feeding Chair is the perfect combination of versatility, functionality, and style, making it an essential accessory for every parent.
Experience the convenience and support of our 3 in 1 High Feeding Chair today!
Only logged in customers who have purchased this product may write a review.