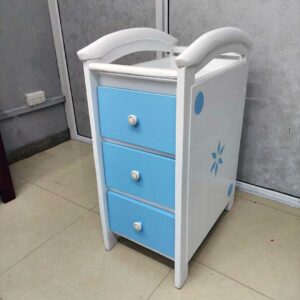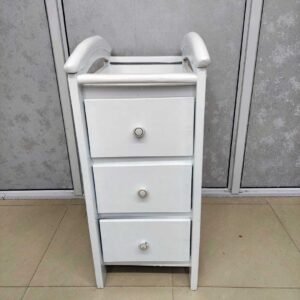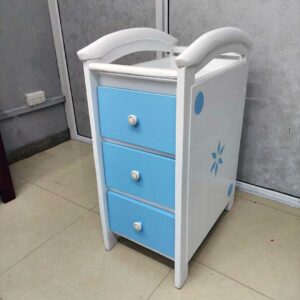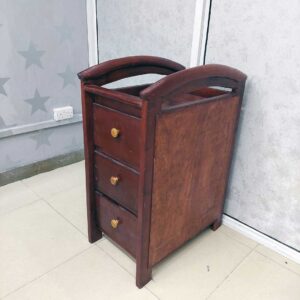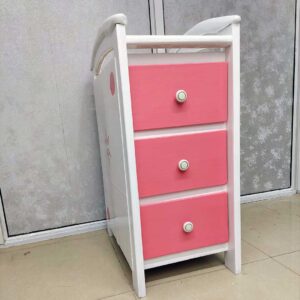 Elegant and versatile Chest of Drawers exclusively at Zawadi Baby Shop
Designed for seamless blending with nursery or child's room décor
Constructed from high-quality, durable materials for longevity and sturdiness
Available in contemporary and classic finishes to complement any room style
Spacious drawers with smooth gliding mechanisms for ample storage capacity
Easy-to-grip child-friendly handles for effortless access
Integrated safety stops to prevent drawers from being pulled out too far
Smooth, easy-to-clean top surface for displaying décor items or diaper changing
Zawadi Baby Shop's commitment to top-quality, stylish, and functional products
Elegant and versatile Chest of Drawers exclusively at Zawadi Baby Shop
Designed for seamless blending with nursery or child's room décor
Constructed from high-quality, durable materials for longevity and sturdiness
Available in contemporary and classic finishes to complement any room style
Spacious drawers with smooth gliding mechanisms for ample storage capacity
Easy-to-grip child-friendly handles for effortless access
Integrated safety stops to prevent drawers from being pulled out too far
Smooth, easy-to-clean top surface for displaying décor items or diaper changing
Zawadi Baby Shop's commitment to top-quality, stylish, and functional products
Introducing the elegant and versatile Chest of Drawers, exclusively available at Zawadi Baby Shop! Our beautifully crafted chest of drawers is designed to provide ample storage space while seamlessly blending with your nursery or child's room décor, making it the perfect addition to your home.
Here are some additional features and considerations when choosing a chest of drawers for your nursery or child's room
Customizable options: Some chests of drawers may offer customizable options, such as interchangeable knobs or handles, allowing you to personalize the piece to match your room's décor.
Safety features: Look for chests of drawers with safety features, such as anti-tip kits or wall anchors, to prevent the furniture from tipping over and ensure a safe environment for your child.
Drawer organization: Consider adding drawer dividers or organizers to help keep your child's belongings neatly sorted and easily accessible.
Material choices: Chests of drawers are available in various materials, such as solid wood, engineered wood, or metal. Each material has its advantages and can impact the overall durability, appearance, and price of the piece.
Assembly options: Some chests of drawers may require assembly, while others come pre-assembled. Consider the level of assembly required and whether you prefer a ready-to-use option or don't mind putting the piece together yourself.
Space constraints: Keep in mind the dimensions of the chest of drawers and the available space in your child's room or nursery. Ensure that the piece you choose fits comfortably within the room without overcrowding.
Green certifications: Look for chests of drawers with eco-friendly certifications, such as those made from sustainably harvested wood or featuring low VOC (volatile organic compound) finishes, which are better for the environment and your child's health.
Warranty and support: Check for warranty information and customer support options when purchasing a chest of drawers, ensuring that you have peace of mind and assistance if any issues arise.
Only logged in customers who have purchased this product may write a review.