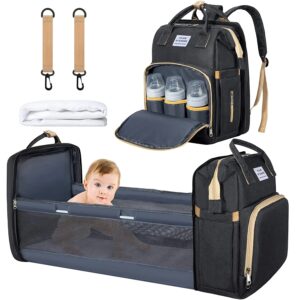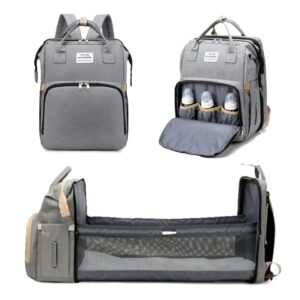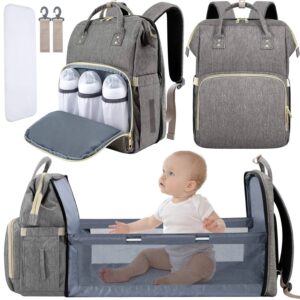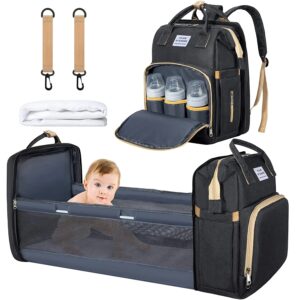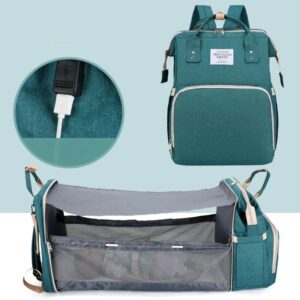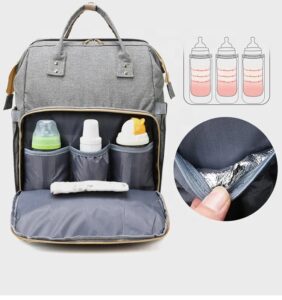 Innovative 2 in 1 Diaper Bag exclusively available at Zawadi Baby Shop
Versatile and functional bag for organizing baby essentials and personal items
Made from high-quality, durable, and water-resistant materials for longevity and safety
Spacious main compartment with multiple pockets and compartments for diapering essentials
Exterior pockets for easy access to personal items such as phones and keys
Easily converts from a backpack to a messenger bag for versatility and convenience
Adjustable and padded shoulder straps for comfort and support
Sleek and modern design available in various stylish colours
Equipped with a changing pad for on-the-go diaper changes
Changing pad made from soft, comfortable, and easy-to-clean materials for baby's comfort and hygiene
Innovative 2 in 1 Diaper Bag exclusively available at Zawadi Baby Shop
Versatile and functional bag for organizing baby essentials and personal items
Made from high-quality, durable, and water-resistant materials for longevity and safety
Spacious main compartment with multiple pockets and compartments for diapering essentials
Exterior pockets for easy access to personal items such as phones and keys
Easily converts from a backpack to a messenger bag for versatility and convenience
Adjustable and padded shoulder straps for comfort and support
Sleek and modern design available in various stylish colours
Equipped with a changing pad for on-the-go diaper changes
Changing pad made from soft, comfortable, and easy-to-clean materials for baby's comfort and hygiene
Introducing our innovative 2 in 1 Diaper Bag, exclusively available at Zawadi Baby Shop! This versatile and functional bag is designed to keep all your baby essentials organized and easily accessible while providing a stylish and trendy accessory that can be used beyond the diapering stage.
Here are some additional features and considerations when choosing a 2 in 1 Diaper Bag for your parenting needs:
Material: 2 in 1 Diaper Bags can be made from various materials, such as nylon, polyester, or leather. Consider the durability, water resistance, and ease of cleaning of the material.
Size and capacity: Consider the size and capacity of the diaper bag and how much storage space you need for your baby's essentials, as well as your items.
Compartments and pockets: Look for a diaper bag with multiple compartments and pockets to keep your items organized and easily accessible.
Convertibility: Some 2 in 1 Diaper Bags may convert into different styles such as a tote, messenger bag, or backpack, allowing you to choose the most comfortable and convenient option for your needs.
Changing pad: Consider the quality and size of the included changing pad and if it meets your needs for on-the-go diaper changes.
Insulated compartments: Some diaper bags have insulated compartments to keep bottles or snacks at the right temperature.
Stroller compatibility: Look for a diaper bag that can be easily attached to your stroller for convenience during outings.
Personal style: Choose a diaper bag that matches your style and complements your outfit, such as one with various colour options or stylish designs.
Price and budget: 2 in 1 Diaper Bags are available at various price points, so consider your budget and the features that are most important to you when selecting the right option for your needs.
At Zawadi Baby Shop, we are committed to providing top-quality, functional, and stylish products for parents and babies.
Our 2 in 1 Diaper Bag is the perfect combination of style, function, and versatility, making it an essential accessory for every parent. Experience the convenience and style of our 2 in 1 Diaper Bag today!
Only logged in customers who have purchased this product may write a review.