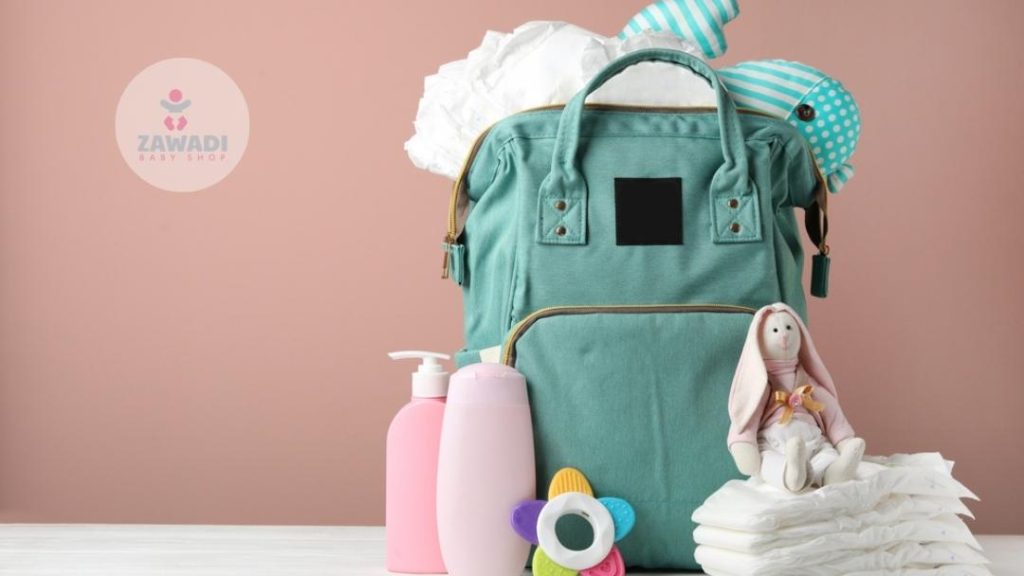 The Ultimate Guide to Choosing the Best Maternity Diaper Bag
Maternity leave is the perfect time to get acquainted with your new (and old) self. You'll be surprised at how quickly your needs change and how much you have to adapt to suit them. Before you know it, you'll be spending extended hours at home and not so much time out in public.
The first few weeks of your maternity leave will be spent recovering from the shock of giving birth. If you haven't started preparing for this big life change, now is the time to do so. Preparing for a different kind of life means making different kinds of adjustments, including packing the perfect maternity diaper bag! In this blog post, we'll explore what makes a good diaper bag, what things you should include in yours, and where you can find the best ones on sale!
What to Look for in a Maternity Diaper Bag?
Before you rush off and buy the first maternity diaper bag you see, there are a few things you need to consider:
Functionality – there are many diverse uses for a diaper bag; feeding supplies, diapers, bottles, toys, extra clothes, etc. A good diaper bag should be able to accommodate all of these items comfortably. These Items include;
Diapers
Baby wipes
Bottles
Portable bottle warmer
Burp cloths
Bib
Jar(s) of baby food/pouches
Change of baby clothes
Thin blanket/nursing cover
Pacifier
Changing pad
Considerations when selecting a diaper bag
Bag Size
Depending on how many essentials you need to carry this is the most important consideration. Bags range from Large, medium, and small. There are diaper bags that come as 3 in 1, meaning you can choose which one to use depending on what you will be carrying that day. You can also source for the 3 sizes separately and choose depending on the load that needs to be carried.
Pockets
This is also vital to consider especially when you are on the go and need easy-to-reach pockets to access the baby's items.
Form factor
You need to choose something that you are comfortable with and will not hurt your shoulder or back when in use. Diaper bags come in several forms factors as explained below.
Backpack – This is easy to carry and has some good weight distribution. It is worn on the back with straps being held up by both shoulders.
Tote/ Messenger – This is the most common form that is normally worn on one shoulder.
Diaper Clutch – This is the smallest form factor and is perfect for carrying very few items.
Feminine on unisex- This is a consideration depending on who you are getting the bag for i.e., babies' gender. You can also consider the parent's gender or preference.
Ease Of Cleaning
Because diaper bags carry baby food and can be easily soiled, they need to be easy to clean once there is a spill. Consider how easy it is to clean a bag before you buy it.
Price
Although diaper bags are essential, they can come in different designs and prices as well. This is more of a preference as personal budgets vary between people.
Choosing the best diaper bag for you will depend on what you prefer. If you are buying it as a gift for a friend, find out what they like first.
The Must-Have Maternity Items
There are a few things you must include in your brand-new diaper bag. The items below are a must-have for any mom-to-be.
Changing station – there's no need to try and keep the baby clean while in a diaper at home. This is why you need a changing station. A changing station allows you to keep the baby clean and dry, whatever state of undress they're in.
Containing wipes – you'll need to clean the baby's hands, face, and behind regularly. You can use regular old towels for cleaning, but wipes are much better.
Diapers and cotton swabs – you don't want to be caught out without diapers when changing your child. Cotton swabs are also essential for cleaning the baby's behind.
Other Essentials to Include in Your Diaper Bag
There are a few other essential items you should include in your maternity diaper bag:
Extra clothes – in the early days, your child will be on a very strict schedule. They will be fed at regular intervals, and they will need to be changed often. This is why you need to keep a variety of clothes on hand.
A changing mat – a changing mat is an essential item for every mom. You can use it for changing diapers, feeding, and playing with your child.
Toys – babies are very expressive creatures. They need something to touch, feel, and play with. You can use toys to keep your child occupied while you're changing their diapers or feeding them.
A blanket or swaddle – for the first few weeks, you'll be swaddling your child. You can use a blanket or swaddle to keep them warm and snug.
Where to Find the Best Maternity Diaper Bags?
At Zawadi Baby Shop, we know what it takes to be a mom-to-be. That's why our maternity diaper bags are made with the utmost care and quality. We offer a wide selection of stylish, functional, and durable options for every stage of your pregnancy. Plus, we offer free shipping on all eligible purchases.
With so many options available, it can be hard to find the perfect baby bag. Luckily, we've done the work for you. Our maternity diaper bags are available in a range of sizes and styles, including backpack diaper bags, messenger diaper bags, and tote diaper bags. We also offer several unique styles of tote bags like the criss-cross tote bag, stroller bag, backpack diaper bag, and shoulder diaper bags, as well as a selection of larger over-the-shoulder diaper bags that can be used from birth.
And don't forget about our new super-sized diaper bag backpack! This great-looking diaper bag features multiple adjustable straps to fit your shoulder length and growth spurts.
When choosing a maternity diaper bag, you'll want to make sure that you choose one that is comfortable enough to carry all day long. You should also look for one with plenty of pockets so you can keep your phone and other valuables easily accessible. And remember that even though you
Conclusion
Choosing a maternity diaper bag is a daunting task. There are so many different bags available, each with its own set of pros and cons. It's important to find the right bag for you and your growing family, one that will hold all the essentials and more. Maternity leave is a time of great change in a woman's life. In addition to breastfeeding and recovering from the shock of giving birth, you'll be spending a lot of time at home. This means frequent diaper changes, feeding sessions, and playtime with your child. A good diaper bag can make your life a lot easier!