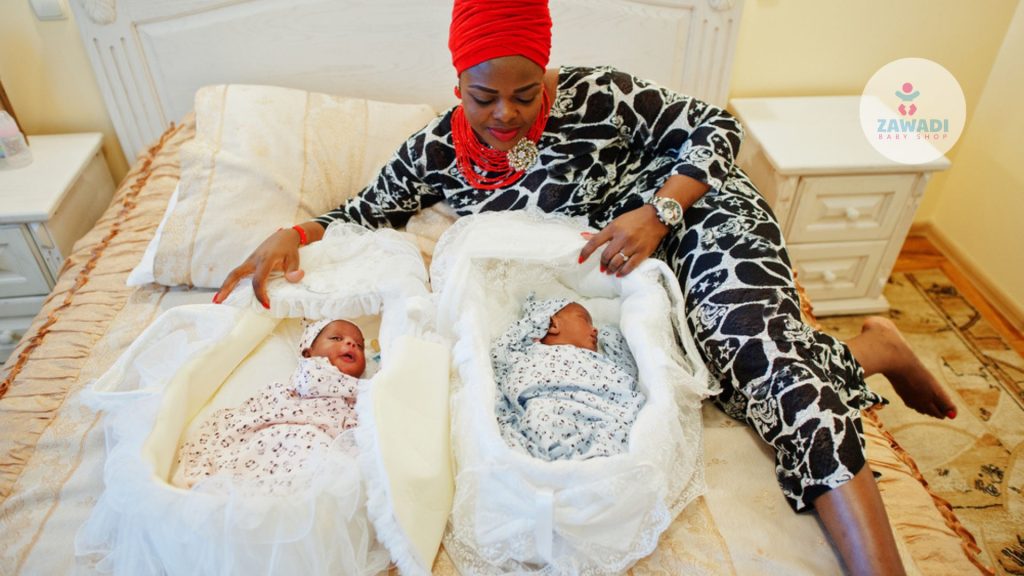 Where Will Your Baby Sleep? The Ultimate Baby Bed Buying Guide for Kenyan Parents
When you're expecting a new bundle of joy, there are so many things to consider, from where you might give birth to what your antenatal appointments might involve. And, of course, one of the most important questions is where your little one will sleep after they're born? where can I find a baby bed for my little bundle of joy? We all know that newborns need a lot of sleep and that this time is essential for them to grow and develop. As such, it's no surprise that parents in Kenya are asking: Where will my baby sleep? Well, read on and find out!
What's the best place for your baby to sleep?
Before your baby is six months old, experts recommend that you sleep in the same room or area as them. Choosing where your child sleeps may be a very personal choice that may even be influenced by your culture. Some parents cannot sleep properly without their baby in the same bed, while others feel that they would never get any rest if they were constantly worried about their baby's sleep.
Co-sleeping with your baby
This is the act of sleeping with your baby in the same bed as you, or in simpler terms, bed-sharing. Some parents opt to co-sleep with their babies by choice because they find it less exhausting than having to wake up each time to feed or settle a crying baby.
Whatever you decide, bear in mind that there is a right and wrong way to co-sleep. Experts suggest that sharing a bed with your baby puts them at risk of Sudden Infant Death Syndrome(SIDS).
Bedside sleeping
Bedside sleeping, on the other hand, is when your baby sleeps next to the parents in a separate bedside cot. This allows the parents to be close to the baby, without necessarily sharing a similar bed.
A bedside cot has one open side and is designed to attach securely to the side of your bed, at the same level as your mattress. This means that if you need to, you can easily reach out and get your baby without having to get out of bed.
Apart from co-sleeping and bedside sleeping, other safe spaces for your baby to sleep during the first year of their life could be in a baby bed, cot, or bassinet. According to research, the risk of SIDS or Sudden Infant Death Syndrome reduces significantly if a newborn sleeps in their own designated space, but in the same room as their parents.
Putting your baby in their cot
If you choose to put your baby in their cot, you'll want to make sure that you're doing it safely. You'll need a firm mattress, with no soft spots, which your baby can sink into. Firm mattresses are also best for the baby's back! You'll also need a low-sided baby bed so that your baby isn't at risk of falling out.
The cot should also be on the ground floor, as your baby won't be able to climb out of a high cot while they're so young. Finally, it's essential to follow the safe sleeping guidelines, to keep your baby safe. That includes using a firm mattress, placing your baby on their back, and keeping loose blankets and toys out of their cot.
Buying a baby bed
Buying a baby bed is the first big decision you need to make when bringing a new baby home. There are many options available for baby beds including traditional wooden models, which usually come with slats for added comfort, and metal framed models which are often cheaper but may not be as comfortable.
There is also a wide range of contemporary designs available in different materials including mesh and fabric. And there are even some that combine aesthetic appeal with safety features such as anti-drop sides and side rails.
At Zawadi Baby shop, we have a wide selection of different designs of baby beds that you can shop for your little one, be it an MDF baby cot, Dubai baby cot, or even a wooden baby cot, we've got you covered. Whatever you choose, ensure that it meets your child's needs, and keep an eye on the growth of your little one so you're always ready to take advantage of any growing room.
What to look for when buying a baby bed
What does your space look like?
Do you have sufficient space to store your baby bed? If not, then it would be best to opt for a more portable option such as a bassinet.
Adjustable mattress heights
Most cots' heights can easily be adjusted. This means that as your baby grows, you can easily gain access to them. As they get older and can easily climb out of their baby beds, you can lower the height or base to make it more difficult for them to climb out. Most baby beds come with height options so that you can use the cot for longer periods of your baby's life.
Sufficient storage
Some cots are designed to include under-bed storage like massive pull ou drawers where you can keep some of your baby's bedding and blankets. This can be extremely useful if you are already dealing with limited space.
Cot top changers
Certain cots also have a cot top changer or changing unit at the top that can be used with a changing mat. This means that you can easily change your baby's diapers or clothes on the cot.
Drop down sides
Some cots' sides can be lowered, which is an essential feature if you suffer from a bad back or went through a C-section. This means that with the sides down, you can easily lift your baby without straining too much.
Safety rails
Some baby cots are assembled in a manner that ensures that the sides cannot be moved or opened. This is the most common type of cot bed available. Most cribs and cots also have vertical railings and bars that should be no more than 5 and 9 centimeters apart.
This is to prevent your baby's arms or legs from being trapped in between the bars. The rule of thumb is that if you can fit a soda bottle through the rails, then they are too far apart.
Your style
After planning out your nursery, the last thing you want to do is invest in a boring, lackluster cot that does not fit the décor in your nursery. Ultimately, the baby bed that you buy will depend on your taste so it's important to pay attention to your style before you buy a cot.
Additional accessories
Some baby cots come with additional accessories like a chest of drawers, a mattress, cot bumpers, fitted bedsheets, and a mosquito net with a stand. This is usually the go-to package for Kenyan moms because, despite a higher price, the package has everything you need in a baby cot.
Second-hand baby cots. Are they safe?
Second-hand or hand-me-down baby costs are acceptable. However, you have to pay attention to a few things:
Always make sure that the cot is safe and stable.
If you are buying an old cot, you may need to strip it down and repaint it. Older baby cots may be painted with leaded paint, which may be unsafe for the baby.
If the second-hand cot you are buying has a drop-down side feature, check to make sure that it works as it is supposed to. You need to make sure that it is secure and that the side will not drop accidentally. If you have any doubts about the second-hand cot, do not use it.
Get rid of any stickers or loose components as they could be choking hazards. Also, inspect and check that nothing is sticking out that may accidentally catch your baby's cloth.
USING BEDDING IN YOUR COT
If your baby is under 12 months old, it is recommended that you avoid using bedding such as pillows or duvets in the cot to prevent the possibility of suffocation. If you do go for bedding, ensure that you use minimal and lightweight bedding such as sheets or a light blanket. When using blankets in the cot, make sure that they are tucked securely and that they come up no higher than your baby's shoulders.
You can avoid the use of bedding altogether by using a sleeping bag or sack, especially if your baby loves to kick off their blankets or move around a lot in their sleep.
WHERE SHOULD YOU PLACE YOUR BABY COT?
Pay special attention to where you place your baby cot. Since your baby is not yet able to regulate its temperature well, it is best to position your cot in a cool area away from the sun or direct light source.
BUY YOUR BABY COT FROM ZAWADI BABY SHOP
Here at Zawadi Baby Shop, we care about your little one, which is why we carry the highest quality baby cribs and baby furniture for your baby. All of the cribs and nursery sets we carry are made of the highest quality, to guarantee safety from our family to yours.
Need to talk to someone? Get in touch here: 0706561855.