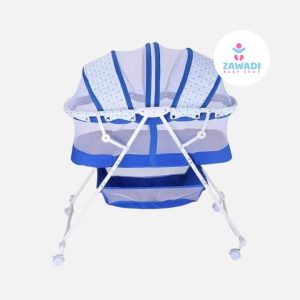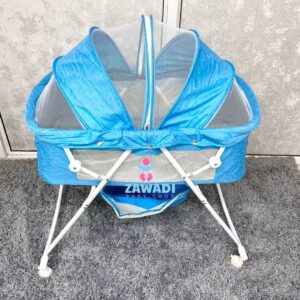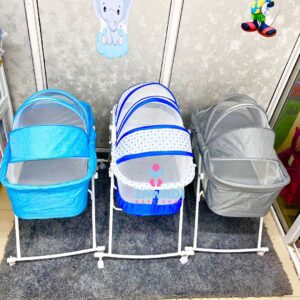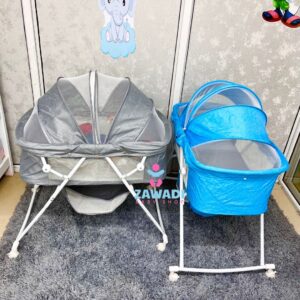 Introducing our innovative Foldable Bassinet, exclusively available at Zawadi Baby Shop!
Made from high-quality, non-toxic, and eco-friendly materials for safety and comfort
Lightweight and foldable design for easy storage and portability
Provides a safe and comfortable sleeping environment for your baby, promoting healthy development and quality sleep
Breathable and washable fabric to ensure hygiene and cleanliness
Zawadi Baby Shop's commitment to top-quality, functional, and stylish parenting products
Introducing our innovative Foldable Bassinet, exclusively available at Zawadi Baby Shop!
Made from high-quality, non-toxic, and eco-friendly materials for safety and comfort
Lightweight and foldable design for easy storage and portability
Provides a safe and comfortable sleeping environment for your baby, promoting healthy development and quality sleep
Breathable and washable fabric to ensure hygiene and cleanliness
Zawadi Baby Shop's commitment to top-quality, functional, and stylish parenting products
Introducing our innovative Foldable Bassinet, exclusively available at Zawadi Baby Shop! This bassinet is designed to provide your baby with a safe and comfortable sleeping environment, promoting healthy development and quality sleep.
Some additional features and considerations to keep in mind when selecting a Foldable Bassinet for your needs are:
Size and weight limit: Consider the size and weight limit of the bassinet and whether it is suitable for your baby's age and needs.
Material: Look for a bassinet made from high-quality, non-toxic, and eco-friendly materials to ensure your baby's safety and comfort.
Comfort and support: Consider the bassinet's firmness and whether it provides comfortable and adequate support for your baby's sleeping needs.
Portability: Look for a bassinet that is lightweight and foldable, making it easy to store and transport.
Cleaning and maintenance: Look for a bassinet with breathable and washable fabric, making it easy to maintain and ensure your baby's hygiene and safety.
Personal style: Choose a Foldable Bassinet that matches your personal style and complements your baby's nursery, such as one with various colour options or stylish designs.
Our Foldable Bassinet is the perfect accessory for every parent who wants to provide their baby with a safe and comfortable sleeping environment. With its lightweight and foldable design, you can use it at home or on the go. Choose our Foldable Bassinet today and give your baby the comfort and safety they deserve.
Only logged in customers who have purchased this product may write a review.